Hi there, my name's Donald, Don for short. I'm your run-of-the-mill med student and professional journalist with a penchant for storytelling and online fact-checking. So far, I have written numerous articles and essays that disclose fake or sensationalist news, especially in the field of medical science. To date, I can proudly say my words have grossed over 5M reads online.

But besides debunking fake stories, my work on this website also includes my thoughts, opinion pieces, essays on writing, marketing, content management, and ways to earn a decent buck while doing the things you love. After all, my mom always used to say: "If you're good at something, you might as well charge good money for it." – and I couldn't agree more.

Bottom line, I'm always eager to impart my knowledge to anyone who is willing to learn and grow both personally and professionally. If I can be of any service to you, feel free to check out my articles, shoot me an email, or DM me. Remember, there are no dumb questions, only dumb answers. Trust.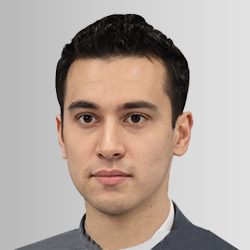 Men in New York (and in the U.S.) live shorter lives than women. Here are some suggestions to extend their life expectancy The average New
Read More »

Tired of people telling you how lucky you are because you can't gain weight?  Kick your body into gear with these 5 tips for packing
Read More »

STRETCHING IS OFTEN the most overlooked and undervalued part of a workout — but it's absolutely essential. We know it can be feel a little slow
Read More »